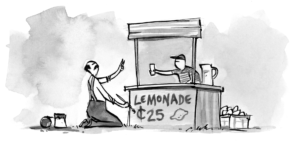 What is the cost of investor portal software like PORTAL.BLACK?
PORTAL.BLACK is fully custom, and much more than just a simple deal room. How do you determine what the true investor portal costs are? Well, they are determined by a number of factors. For example, the options and features you desire, and where you host it.
In general, there are license fees, maintenance costs, implementation, training, integration, support, hosting, and administration to factor in. Let us help you understand these in relation to PORTAL.BLACK. We're here to help you understand investor portal costs associated with a custom investor portal solution like ours.
This article will attempt to explain each of these costs in detail, so you can fully understand the competitive advantage of going with a solution like IPP PORTAL.BLACK -vs- one of our other products like Slipper.Link, insights.land, or Aorta.Cloud. By the way, if you are considering those as well, we can offer them together as a package. Please submit the pricing inquiry at the bottom of this page.
Some of the key features that place PORTAL.BLACK in the upper echelon of software are that the product is open source, and has no limits on the number of deals, funds, investors, users, accounts, investments, AUA/AUM, or any other imposed limits the competition chooses to place on companies to extract money from the market.
Quite simply, we don't nickel and dime our clients. In fact, we have never lost a single client.
So let's get started!
Investor portal cost
License fees
Annual license fees for a custom investor portal software solution from PORTAL.BLACK start at $20,000 / year. Please note, if this spend is out of your budget, we encourage you to check out our small to medium size investor portal, insights.land.
Please note, PORTAL.BLACK license fees can be reduced if you do a multi-year deal, or if you are looking for a limited custom solution with a set of limited features that do not require you to have complex integration points, data streams, mobile applications, and so on and so forth.
Advantages of PORTAL.BLACK licensing
PORTAL.BLACK has an unlimited user license, meaning that you can use the portal for unlimited user, investors, deals, accounts, funds, investments, et cetera. This means your entire ecosystem such as custodians, fund administrators, attorneys, and even prospective investors can use your portal. Go ahead, invite the world to your brand.
PORTAL.BLACK is completely open source, so you can hack contribute, and resolve issues as you wish.
PORTAL.BLACK offers your brand a competitive advantage over any other firm on the market. Your shareholders will see the difference.
Buy outright options to further reduce your investor portal costs.
Implementing an investor portal
Depending on your investor portal needs, there may or may not be additional spend required for your software solution. We do not charge extra for table stakes features such as digital signature, watermarking, document editing (like Google Docs), email integration, calendaring, project management, et cetera. Other vendors do charge you for these. Be wary of them.
Additions and addendums to our contracts may include implementation services that we scope which are unique. We handle a variety of requests by client types, and are ready, willing, and able to accommodate your requests and dreams.
Hosting costs for investor portals
PORTAL.BLACK can be hosted anywhere. This includes your own private cloud infrastructure. We also work with Amazon, Google GCP, Microsoft Azure, Digital Ocean, Linode, or on premises. It's safe to say you can host PORTAL.BLACK in any data center, anywhere in the world.
Investor portal costs for hosting can vary, by provider, and charges are passed on without markup. We do not believe in making money off of PORTAL.BLACK hosting.
Supporting your investor relations portal
Each of our portal solutions is unique and we support them fully as long as maintenance and licensing agreements are current. Support includes web, phone, in-person, virtual, text, cell, and chat.
Each agreement is backed by a service level agreement that ensures you are supported and your investor portal remains highly available, especially in critical moments such as quarter end. Depending on your needs, your SLA may impact your total investor portal cost.
All support in handled from The United States of America.
Training
Included in the PORTAL.BLACK investor portal cost is personalized investor portal training for you and your team. We do group and train-the-trainer. Mostly this is done virtually
Investor portal maintenance spend
According to our friends at Wikipedia, software maintenance in software engineering is the modification of a software product after delivery to correct faults, to improve performance or other attributes.
PORTAL.BLACK charges 20% maintenance on top of our investor portal cost. per year, and maintenance is required for all active clients and partners.
Administrative costs
You will employ someone as an administrator which is the liaison between the PORTAL.BLACK team and your firm. On average, this would be someone close to investor relations, and the industry research shows about one fifth of their time is spent administering investor relations portal software. So, about a day a week. Make sure you plan for that.
Get a quote for your custom investor portal solution now
Do you have further questions about investor portal cost? Please contact us today for a consultation and to review your needs.
PORTAL.BLACK™ - Product information